The Science of Well-Being
Professor Laurie Santos reveals misconceptions about happiness, annoying features of the mind that lead us to think the way we do, and the research that can help us change. You will ultimately be prepared to successfully incorporate a specific wellness activity into your life.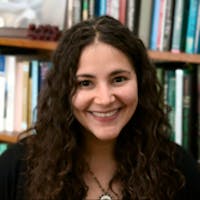 Laurie Santos is a Professor of Psychology and Head of Silliman Residential College at Yale University. Dr. Santos hosts the popular podcast, The Happiness Lab. Additionally, she is the director of the Comparative Cognition Laboratory and the Canine Cognition Center at Yale. She received her A.B. in Psychology and Biology from Harvard University in 1997 and her Ph.D. in Psychology from Harvard in 2003.