The Fundamentals of Personal Finance Specialization
This Specialization is intended for anyone looking to take control of their finances. Through these five courses, you will cover a variety of personal finance topics, including budgets, investing, and managing risk. The readings, videos, and activities will prepare you to understand the current state of your money, as well as take actions to work toward your financial goals. This specialization is geared towards learners in the United States of America.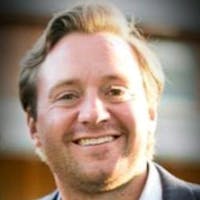 Brian Walsh leads the financial planning efforts at SoFi, a personal finance company. As a self-proclaimed financial planning nerd, he leverages research, member feedback, and past experience to deliver advice that is both meaningful and practical. He is currently a student in Kansas State University's Personal Financial Planning PhD program, and is a CERTIFIED FINANCIAL PLANNER™ Professional. Brian also has his Chartered Life Underwriter® (CLU) and Chartered Advisor for Senior Living (CASL) designations and Masters in Financial Services from the American College. Prior to joining SoFi, Brian was the director of financial planning solutions at TIAA and was responsible for the planning approach used to deliver over 100,000 financial plans per year to clients.