How to Start Your Own Business Specialization
This specialization is a guide to creating your own business. We will cover a progression of topics necessary for successful business creation including: mindset, ideation, planning, action and strategy. Rather than just describing what to do, the focus will be on guiding you through the process of actualy doing it. The Capstone course will bring all of the tools and lessons discussed together for you to launch your business. It may not be the business of your dreams, but it will be a functional business giving you the execution capability to start something you are passionate about.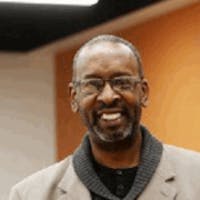 Dr. Carter is currently an Associate Professor of Marketing in the Eli Broad School of Business at Michigan State University; where he teaches courses in marketing research, marketing strategy, and entrepreneurship. He is also the Faculty Director of the college's Institute for Entrepreneurship and Innovation. Dr. Carter has authored numerous articles and publications in the areas of marketing research, macro-marketing, and entrepreneurship. Over the last decade his interests have focused on marketing's role in economic development, especially as it relates to women and minorities. Currently his research and outreach efforts focus on creating corporate and community environments that are conducive to innovation and entrepreneurial startups. He has also been a consultant with numerous corporate organizations, and owned and worked with several small businesses.