Achieving Personal and Professional Success Specialization
Based on four of the most popular courses taught at the Wharton School, Achieving Personal and Professional Success is designed to introduce the tools and techniques for defining and achieving success at home and at work. You'll learn how to find your passion and core values, how to apply these values to your own life, how to work well with others, how to communicate effectively, how to set goals, how to use influence to achieve these goals, and even how to say you are sorry. Through exercises, self-diagnostic surveys, quizzes, and many case studies, you'll discover how to define not only what you want, but also the best way to get it. While many business courses cover topics related to successful organizational practices, these courses provide key insights into successful personal practices, whether you are in the office or in your home. We all bring ourselves to work every day, and these courses will help you be your best self wherever you are.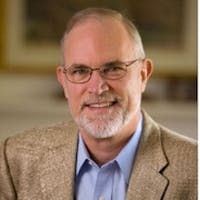 G. Richard Shell is the Thomas Gerrity Professor of Legal Studies, Business Ethics, and Management at the Wharton School of the University of Pennsylvania. He is the Academic Director for two Wharton executive education programs: The Executive Negotiation Workshop and the Strategic Persuasion Workshop. He is also the author of four books: Springboard: Launching Your Personal Search for Success (Penguin/Portfolio 2013) ("Business Book of the Year" award from CEOREAD), The Art of Woo: Using Strategic Persuasion to Sell Your Ideas (Penguin/Portfolio 2007) (with Mario Moussa), Bargaining for Advantage: Negotiation Strategies for Reasonable People (2nd Edition, Penguin 2006), a work on competitive strategy and law entitled Make the Rules or Your Rivals Will (Crown Business 2004). Professor Shell is an internationally recognized expert in negotiations, persuasion, and strategy, as well as an award-winning teacher. As a consultant, Professor Shell has worked with over 100 business firms, nonprofit organizations, and government groups, including the Federal Bureau of Investigation's hostage negotiation training program, the Navy SEALs (including its elite SEAL Team Six), U.S. Army Special Operations Command, and the Senior Strategy Group of the Chief of Naval Operations. His business clients include: Google, Microsoft, General Electric, Johnson & Johnson, Citibank, Merck & Company, Four Seasons Hotels & Resorts, MetLife, ConocoPhillips, Hewlett-Packard, Enterprise Rent-a-Car, the auction house Christie's, the Pew Charitable Trusts, American Association of Medical Colleges, the American Federation of Teachers, the Teamsters, and the United Food and Commercial Workers International. As a scholar, Professor Shell has published widely on the subjects of success, negotiation, dispute resolution, and strategy in leading business and legal journals. He has been a Visiting Scholar at Harvard Law School's Program on Negotiation, testified before Congress on public policy questions related to litigation and dispute resolution, and published opinion articles for such publications as Wall Street Journal, the New York Times, the Boston Globe, and the Philadelphia Inquirer. His books are available in over 14 languages.